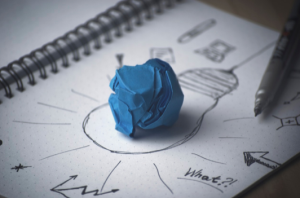 When the majority of purchases start with an online search, making sure people can find information about your brand through a search engine is critical.
Search engine optimization (SEO), which can be defined as a marketing discipline focused on growing visibility in organic (non-paid) search engine results, is a great way to do just that.
In fact, SEO is so important today it's no longer the job of a single person or team — it's everyone's job.
Most of us know the history here. In the early days of SEO, a person could game the system by stuffing keywords and other so-called 'black hat' practices to attract traffic to a website. Those days are gone, although jokes and memes about keyword stuffing are hilarious (e.g., a man walks into a bar, bars, pub, Irish pub, beer, liquor, wine…).
The big search engines, Google, Bing and Yahoo, have updated the way they crawl websites for you as you search. They've also continued to refine the algorithms they use to process and deliver that information to you, and are becoming increasingly better at capturing not just related results, but the intent behind a person's search.
As the search engines have gotten better, some less scrupulous SEO practices, like cloaking, page swapping and hidden text, have not only become less effective, brands can actually be penalized if the big G and his mates discover you've been doing these kinds of things.
So what's a brand to do? And how does all of this relate to content marketing?
We're glad you asked.
Clearly, creating and delivering great content designed to attract and retain a targeted audience (ahem, content marketing) is one of the best ways to help people find you. And, as the search engines continue to refine their processes, that becomes more and more the case.
But brands can't just create great content and wait by the door for the flood of visitors to come rushing in; there are simply too many brands creating great content for this to work by itself. The relationship between SEO and content marketing is not just a helpful one, it's symbiotic.
Content marketing needs SEO and SEO needs content marketing.
How can content marketers use SEO?
Smart content marketers can get great information from their SEO partners, no matter if they are internal, external or virtual. And this information does more than help with search engine performance, it also improves the user experience of your site, as well.
How can SEO pros use content marketing?
SEO pros understand that testing is the only way to know anything for sure. Smart SEOs rely on their content marketing brethren and sistren (yes, that is a word) to create the content they need to know what's working and what needs help.
Let's face it, people aren't suddenly going to stop searching for solutions to their problems on the web. And brands that embrace the close relationship between SEO and content marketing stand the most to gain.
So how do you get in on this action? There will be some great SEO experts, like Rand Fishkin and Stephan Spencer, in the house at CMWorld 2016 to give you the latest updates and inside information on the world of SEO.
Don't miss your chance to learn (get smart, get educated, understand, be aware, totally know) about SEO and content marketing by joining us at Content Marketing World 2016.
Let's head on over to the Content Marketing World 2016 registration page right now and get started! Code BLOG100 saves $100, so register today!
The post SEO for content marketing appeared first on .