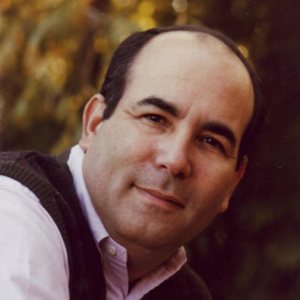 I visited Howard Baldwin's LinkedIn page, and was impressed by his work as a freelance writer:
"Howard Baldwin has worked in the publishing industry as a writer and editor since 1977. Since 1987 he has worked at publications targeting business and technology, writing about everything from PCs and Macintoshes to games and mainframes, and the chips that run them.
As a freelancer, he continues to work for both trade journalism and corporations. He is community manager of Forbes' CIO Next mini-site, and writers regularly for Computerworld. He has created both print and Web work for a variety of corporate publications and Web sites, including those of Accenture, AMD, American Express, Cisco Systems, IBM, Intel, Microsoft, Qwest, Symantec, and VMware. Previously, he has also managed Cisco's CIO Leadership Forum Web site, CMP's Optimize Web site, and written for CMP's Global Services magazine, AllBusiness.com, and Cisco Systems' iQ.
He has served as executive editor of Electronic Business; as editor of Electronics Design Chain; and as a columnist for ZDNet Tech. His writing has also appeared recently in Stanford and MIT Technology Review."
How will the Content Marketing World experience benefit a freelance writer from San Francisco? Of course we at CMI know how, but are thrilled to see Howard's interest in networking and in career development at CMWorld 2016. Read on for Howard's interesting perspective on our industry. Plus, I had lots to say on this, so read my comments in orange.
Name: Howard Baldwin
Title: Freelance Writer
Company: Howard Baldwin
Is this your first CMWorld?
Yes.
What made you decide to register this year?
Two of my three biggest clients are for sale, so it's time to undertake some serious business development.
How did your career lead you to content marketing?
After the web bust in 2002, corporations seemed like the only game in town. Now they're the most lucrative game in town. (especially the ones that are investing in content and building relationships with their customers!)
If you switched careers today, what would you be doing?
Retiring. (great answer!)
What is your biggest content marketing challenge?
Figuring out how to diplomatically respond when clients make editorial suggestions that weaken rather than strengthen the copy. (would make an excellent blog post!)
Where is one place in the world you'd like to visit? Why?
That's a tough one, because I've already been to all seven continents. There are lots of places I'd like to go back to (Morocco, Australia). There are also places I'd NEVER go back to (Antarctica). I'd say the one place I'd like to go that I haven't is New Zealand.
If you could sit down with one person in our industry, who would it be? What would you want to ask?
I'd like to sit down with any head of a content marketing firm and ask them what's so difficult about answering someone's e-mail, even to say "not interested. (We think hiring the right freelancers can make your content better. There was even a blog post on the CMI blog covering this topic!)
What is one orange item in your life you can't live without?
An orange tabby cat. (Sweet!)
Be sure to say hi to Howard when you see him at CMWorld 2016! We're also going to have ribbons for name badges again, and will include one for freelancers. This will help our attendees connect with other freelancers, or find a freelance writer if you're in need.
To meet Howard and other members of our #CMWorld community in person, register now for Content Marketing World 2016! September will be here before we know it, and take advantage of great prices now! In fact, BLOG100 saves $100 off of current pricing! Questions? Please leave a comment here, or email cathy [at] contentinstitute.com.
The post Get to know a #CMWorld 2016 attendee: Meet Howard Baldwin appeared first on .