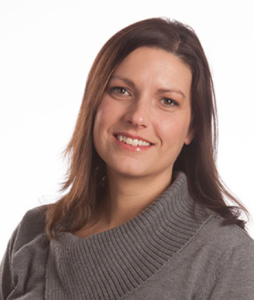 As I perused the list of Content Marketing World 2016 attendees, some really great brands caught my eye. As a mom to two high school kids, Great Clips caught my eye – a place we've frequented many times over the years! It made me really happy to see Great Clips on our attendance list, because I can only imagine the amount of information they could offer to their clientele and potential customers. How can you get kids excited (or just plain "not scared") to get their hair cut? How do I make my hair color last longer so my gray hair is always covered? Oh wait…this is getting too personal! At any rate, aside from questions that Great Clips could answer, think of all of the user-generated content they could surface through their social channels that they could repurpose! I'm excited for Barbara Boelk to join us for her first Content Marketing World, so we can help her and her team continue to build a rapport and trust with their customers.
And aside from that, everyone we've met from Minnesota has been wonderful, so we knew that she'd be no different!
Be sure to say hi to Barbara online or in person in September, and read a little more about her here.
Name: Barbara Boelk
Title: Communications Manager
Company: Great Clips, Inc.
Is 2016 your first trip to Content Marketing World?
Yes. I'm really looking forward to learning ways to connect all the things that I produce or manage into a comprehensive strategy that helps get the right message to the right people at the right time. There are so many days when our contributors, business partners and franchisees are moving at such a quick pace that things don't feel very connected.
I'm looking for ways to improve the internal process of strategizing and executing against the strategy, and therefore improving the deliverable. I also really want to meet people who geek out over content as much as I do.
How did your career lead you to content marketing?
I suppose that it was only recently that I realized I am, in fact, a content marketer. In the old days, we used to call it "writer" or "communications". My origins in this career started in journalism. I had no direction, really, in high school but I knew I was "supposed" to go to college. I liked working on the school paper, so I applied to the University of Maryland College of Journalism and somehow duped them into accepting me. It was the best luck I ever had. I found my passion in eking a story out of an interview, an interaction, a phone call and telling the world about in a way that had meaningful impact and could actually change the world in some small way.
I continued my journalism career for years, working at daily and weekly newspapers as a reporter and editor. As newspapers became less and less necessary, it turned out that reporters and editors followed suit. I took a stint in public relations in the non-profit sector and rekindled my passion for this craft in exploring all the ways we communicate.
I'm now the communications manager for Great Clips, Inc., with my primary responsibility to deliver comprehensive messaging, using all the channels I have available, about programs developed to help franchisees grow their businesses.
If you switched careers today, what would you be doing?
I'd be in law school at a minimum, or practicing law. Case closed.
What is your biggest content marketing challenge?
There are a couple key challenges for me:
How to really know if the audience is truly getting what we're trying to get them to understand.
How to connect the dots for our audience so they don't have to work so hard to get the information or services they need to help their businesses succeed.
I love this quote from John Rampton because it is what it articulates the challenges I face every day:
"Successful content marketing means communicating effectively, making connections, engaging your audience, inspiring customer action, and providing something of value to your fans or followers." ~ John Rampton, Founder & CEO, Due.com
What is one orange item in your life you can't live without?
My coffee cup. Because, well … coffee.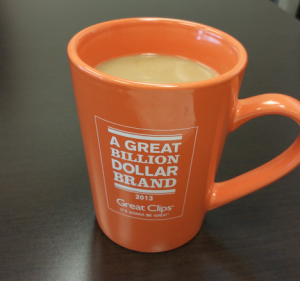 Be sure to say hi to Barbara when you see her at CMWorld 2016! If you've been to CMWorld before – what's one tip you'd offer Barbara?
To meet Barbara and other members of our #CMWorld community in person, register now for Content Marketing World 2016! September will be here before we know it, and take advantage of great prices now! In fact, BLOG100 saves $100 off of current pricing! Questions? Please leave a comment here, or email cathy [at] contentinstitute.com.
The post Get to know a #CMWorld 2016 attendee: Meet Barbara Boelk appeared first on .