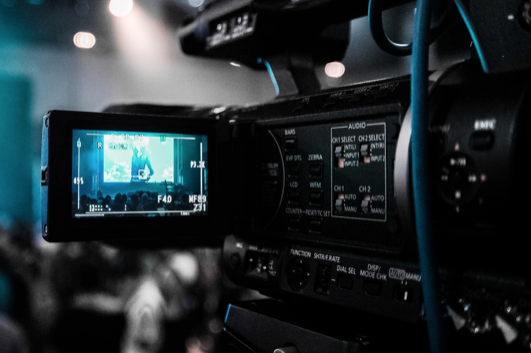 Everyone knows video is an important way to communicate. But, do you have a digital video strategy (and what does that even mean)?
While the words may sound familiar, a digital video strategy isn't just about shooting video in a digital format. It's more about thinking through how you will use video on digital channels well before you shoot.
Take the Today Show, for example. You know, the morning news/talk TV show that competes with Good Morning America? They've got to have all the video they could ever need for their digital channels, right?
Wrong.
As it turns out, just posting clips from your TV show online is a lot like posting a picture of your gourmet dinner on Instagram…it's okay the first time or two, but it gets really old for your audience real fast.
That's why the Today Show's producers created a digital video strategy that helps them create entirely new video content — separate from the show but within the same brand look and feel — for its digital properties, including the web and social media.
Now, these Today Show producers are no dummies, they know they can include Today's on-air talent in the videos they create. But they are careful to create original content their audience won't see on the show. This extends the brand into the digital space and gives their audience other ways to interact with Today throughout the day, no matter where they are.
And they are thinking ahead about distribution as they plan. For example, in one series they developed, called Nailing It, they create simpler how-to videos that use on-screen text so they don't depend as much on audio. These videos are great for use in channels like Facebook, where a video can auto-play directly in someone's feed, but there's typically no sound.
Ashley Parrish, executive producer of Today.com, clarifies the point: "We're making sure the subject matter fits the delivery mechanism," she says.
And that's exactly what strategies are all about — finding an insight and creating a plan to take full advantage of it.
If you want to learn how to find content marketing insights and plan for them, whether it's digital video or something else, we have an idea for you: find your way to Content Marketing World 2016 this September.
With 225 speakers to learn from and over 500 brands represented, CMWorld 2016 is a great way to find insights. And, it's a great investment in your career (and here's a little help if you need to justify the trip to your boss. You're welcome).
Now that you better understand the importance of planning ahead, let's just zoom on over to the Content Marketing World 2016 registration page right now and plan your trip today! BLOG100 saves $100!
The post Digital video strategies appeared first on .