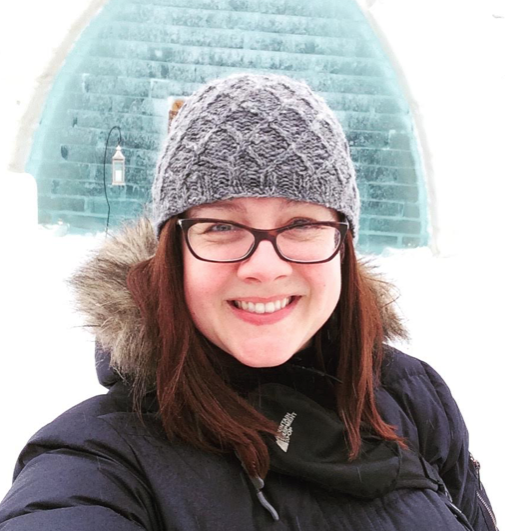 "Look at these beautiful trees!" "Look at this long driveway!" Oh, the appeal of both of these features were reasons that we purchased our current home 16 years ago. Because of both of these lovely parts of our property, we also have come to know about MTD and their products. And also the reason I was so happy to see MTD represented on this year's CMWorld attendee list.
I'm looking forward to meeting Stacey DeSantis in person at Content Marketing World 2016, but in the meantime, I'm happy to learn a little more about her in this week's CMWorld attendee interview. We hope you enjoy it too!
Be sure to say hi to Stacey online or in person in September, and read a little more about her here.
Name – Stacey DeSantis
Title – Digital Marketing Specialist
Company – MTD Products Limited
Is 2016 your first trip to Content Marketing World?
Yes
What are you hoping to get from CMWorld 2016?
My role at MTD is a fairly new one to the company. I am really interested in finding new and innovative approaches on how I can kickstart our content marketing strategies. I am also a real people person so I love to connect with people who share the same passion I have for storytelling and finding new ways to connect with customers.
How did your career lead you to content marketing?
I started my career with a degree in TV production so I learned early on that stories and engaging content were keys in which one could open customers up emotionally to a brand.
From TV production, I morphed into the world of web design and content management. Now with my current role I am more focused on social media and finding unique ways to build relationships with our customers. Campaigns come and go but relationships that matter will develop brand loyalists. This is where my passion lies.
If you switched careers today, what would you be doing?
OK so this is really out of left field but I have to say sometimes I wish I was a veterinarian. I love animals and have always longed for a career where I worked with them more.
What is your biggest content marketing challenge?
Narrowing down the best approach. I sometimes feel l have so many ideas it is like throwing spaghetti at a wall and seeing what sticks. I am hopeful I can learn some tricks on how to narrow down what channels or techniques that would work best for our brands.
Where is one place in the world you'd like to visit? Why?
Well, I tackled one of my bucket list destinations with a trip to Iceland. It must be my Nordic roots but I would really love to travel to Norway soon. I like destinations where the road is less traveled. It provides me with the calm I need so I can deal with the crazy when I get back home.
If you could sit down with one person in our industry, who would it be? What would you want to ask?
I once heard Seth Godin speak and it was truly inspiring. He was like "I just have ideas and people listen". I have no idea what I would ask to be honest but I sure would like to "listen" to him again because he does have some pretty brilliant ideas.
What is one orange item in your life you can't live without?
That's easy! My burnt orange prAna climbing pants. I love to rock climb and when I can throw those puppies on I know it is just time for me and the rock wall to go to battle.
Be sure to say hi to Stacey when you see her at CMWorld 2016!
To meet Stacey and other members of our #CMWorld community in person, register now for Content Marketing World 2016! September will be here before we know it, and take advantage of great prices now! In fact, BLOG100 saves $100 off of current pricing! Early bird rates end May 31, so register today! Questions? Please leave a comment here, or email cathy [at] contentinstitute.com.
The post Get to know a #CMWorld 2016 attendee: Meet Stacey DeSantis appeared first on .