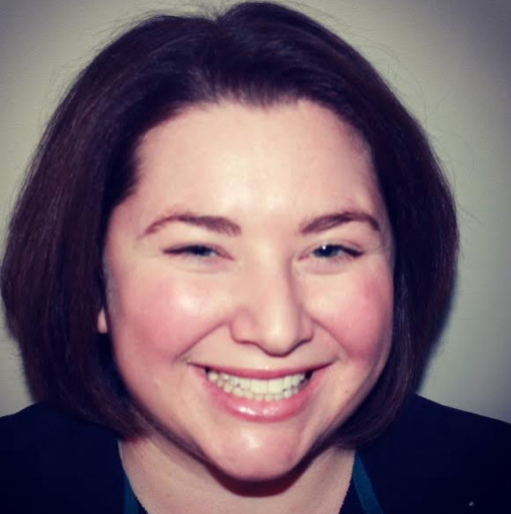 Do you know what industry might have the best pool of user-generated content, success stories, toolkits, ways to provide epic content marketing to their audience? Higher education. I, for one, know that I could tell stories about my alma mater regularly. The passion that alumni have for their schools runs deep. But with all of these stories, content, and opportunity come challenges such as content prioritization and measurement.
For these reasons, we're thrilled that Laura Andrews will be back representing Kent State University as an attendee at Content Marketing World 2016.
Be sure to say hi to Laura online or in person in September, and read a little more about her here.
Name: Laura Andrews
Title: Assistant Director, Marketing, Alumni Association
Company: Kent State University
Is 2016 your first trip to Content Marketing World?
No, I attended Content Marketing World in 2013 as well.
What brings you back?
I was able to learn so much during the conference and meet so many great people to share ideas and network with that I can't wait to go back this year.
How did your career lead you to content marketing?
My career began with jobs in media relations and publicity, but I quickly found that I enjoyed working more on a one-to-one with customers. I was creating engaging content to persuade customers to come to specific non-profit attractions in the Cleveland area including The Cleveland Museum of Art, Cleveland Metroparks Zoo and Cleveland Metroparks. As my career progressed I was given more opportunities to work in the digital sphere, both web and social media, and was continually fascinated by the online channels and creating tailored content. I am currently working as the assistant director of marketing for the Kent State University Alumni Association and focus on messaging and content for alumni.
What is your biggest content marketing challenge?
My biggest content marketing challenge is the ROI piece. But isn't it always? ☺ I don't think counting impressions on a website or likes on a Facebook post is enough for us marketers to rely on anymore. I'm interested in tracking active engagement in regards to an individual's marketing lifecycle.
Where is one place in the world you'd like to visit? Why?
Only one? I love weekend road trips and usually try to schedule a short getaway at least every other month. However, one place I do really want to go and haven't gotten to yet is Italy. Hopefully I can get it on the calendar sooner rather than later!
If you could sit down with one person in our industry, who would it be? What would you want to ask?
I don't have one person in mind that I'd like to sit down with, but I would love to hear from someone who has a specialty in branding and brand management.
What is one orange item in your life you can't live without?
My beautiful, one-eyed orange cat, Kano!
Why do you think it's important for someone from your industry to attend CMWorld?
Representing a non-profit and academic organization, it is important to attend CMWorld to stay current with trends and discover new ways to stay top of mind for my audience of alumni and current university students. There's no better way to learn about all of the great new opportunities in marketing than to attend Content Marketing World.
Anything else you'd like to add?
It looks like the conference this year has a great mix of session topics and speakers. I'm really looking forward to the conference!
We're so excited to meet you, Laura! To our other attendees – please be sure to find Laura and say hi to her when she's here for CMWorld. Maybe one of you brand specialists might want to meet her on a networking break?
To meet Laura and other members of our #CMWorld community in person, register now for Content Marketing World 2016! September will be here before we know it, so take advantage of great prices now! In fact, BLOG100 saves $100 off of current pricing! Questions? Please leave a comment here, or email cathy [at] contentinstitute.com.
The post Get to know a #CMWorld 2016 attendee: Meet Laura Andrews appeared first on .