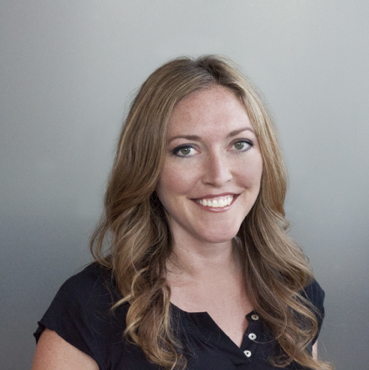 Name: Amanda Gant
Title: Marketing Manager
Company: Orbit Media Studios
One of the best parts for me at Content Marketing World each year is running into people that I met at our previous events, and then seeing them again in person each September. Then I think back to the first time I met each person, and how an instant connection developed. In this case, I met Amanda Gant at Content Marketing World 2013, and we chatted over drinks at Urban Farmer, talked content marketing and SEO, threw in a little Chicago talk, and had some good laughs with others including Andy Crestodina, Kyle Akerman and Heidi Cohen.
Each week when I review the new registrants for the week, I get giddy seeing familiar faces. In this case, when I saw "Amanda Gant" on the list, my day was made. Amanda is someone who is incredibly smart, intuitive, and seasoned, and is still the first one in breakout sessions in the front row ready to listen and learn. We're thrilled to provide value to our advanced content marketers, and hope others like Amanda will follow suit and register soon!
In the meantime, be sure to say hi to Amanda online or in person in September, and read a little more about her here.
Is this your first trip to Content Marketing World?
No!
What is bringing you back to CMWorld in 2016?
There are several reasons:
Learning from the top experts in our business.
The people. There's such an amazing vibe at CMWorld. It's collaborative, welcoming, and relaxed.
Andy Crestodina, our Co-Founder, is one of the opening keynotes! I hear him speak about 20 times a year, if not more, and he's one of my all-time favorite speakers. He has this knack for explaining really complicated strategies and tactics in a way that anyone can understand.
Road trips! We cruise up there every year from Chicago and it's a blast. Last year this happened: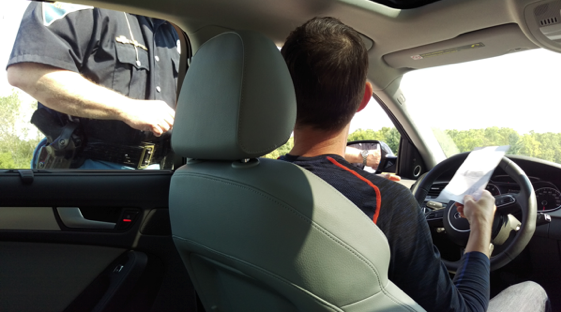 5. This year we're trying to pack this bus, so if anyone reading this is from Chicago and wants to cruise up with us – tweet me up!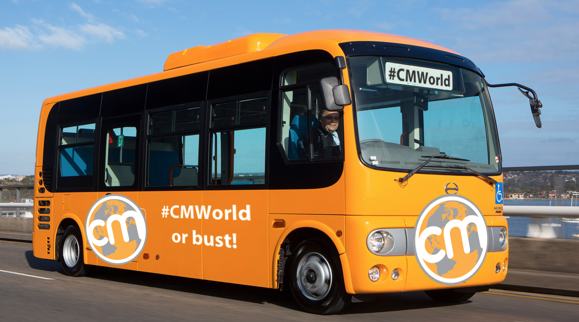 6. Inspiration. How can you not walk away from this event feeling completely inspired? There's just no way.
7. LUKE SKYWALKER!
How did your career lead you to content marketing?
I started at a commercial real estate company selling gas stations and doing media buying and designing print ads for the WSJ (I may have just dated myself there). I did that for about 4.5 years.
When I left there, I joined Orbit Media as an Account Manager. At the time, Orbit had about 15 people. As with any small company, your roll shifts. My job trickled into kind-of-a-sales position. Then it turned into a tech support role. As the company grew, I finally moved into marketing which is what my degree is in, so that worked out perfectly!
If you switched careers today, what would you be doing?
I would be a forensic psychologist, an ecologist or a marine biologist. All of the "ists." OR a professional traveler, if that's a thing. I want to be Anthony Bourdain.
What is your biggest content marketing challenge?
It's that four letter word that everyone uses: Time.
We're a scrappy marketing team of two. Andy and I are the only ones working on marketing at Orbit. He's the front of the house (speaking, teaching, writing, sales) and I'm the back of house (running events, the blog, social media, SEO, email marketing, analytics).
There's so many things I'd love to do, write, share, design, test, etc… but you have pick the highest quality content you have with the amount of resources you have.
Where is one place in the world you'd like to visit? Why?
This is the hardest question because I love love love to travel. Here's what I have next on my list:
Vancouver
Belgium
Cuba
Croatia
Columbia
New Zealand
Bora Bora
Peru
Charleston, SC
Galapagos Islands
Montana
Alaska
Prince Edward Island (because… Anne of Green Gables!)
And I'd love to go back to Cambodia.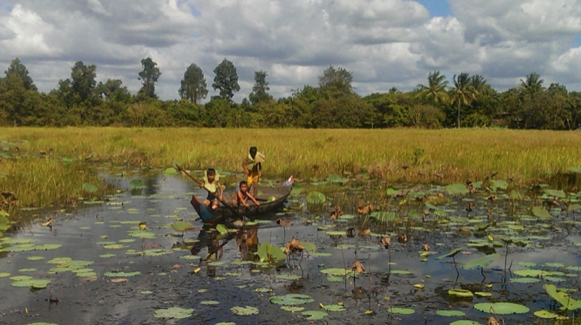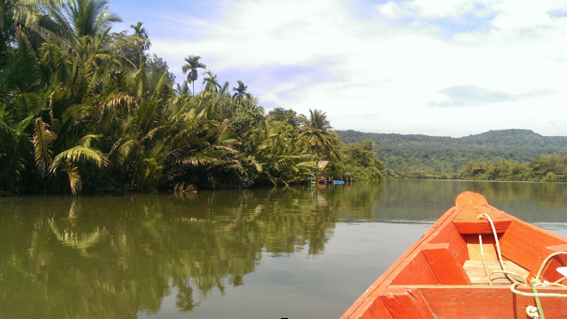 If you could sit down with one person in our industry, who would it be? What would you want to ask?
Ann Handley. I want to go hang out in her tiny house she built in her backyard while she tells me her life story. She's one of my industry heroes.
What is one orange item in your life you can't live without?
Crab legs! I guess that's not an item, but I would crumble without my crab leg fix.
This is making me realize, I don't own anything that's orange. I will get that sorted immediately.
Why do you think it's important for someone from your industry to attend CMWorld?
You'll learn a ton, but nowadays you have to meet people (in real life) to grow your network. The face-to-face is priceless. How often do you get the chance to hang out with 3,500+ other marketers? We actually wrote up some tips on how to get the most out of a conference and it turned into in a CMWorld recap.
Anything else you'd like to add?
See you in a few months!
We're so excited to see you, Amanda! Never has the phrase, "It wouldn't be the same without you" been truer.
To meet Amanda and other members of our #CMWorld community in person, register now for Content Marketing World 2016! September will be here before we know it, so take advantage of great prices now! In fact, BLOG100 saves $100 off of current pricing! Questions? Please leave a comment here, or email cathy [at] contentinstitute.com.
The post Get to know a #CMWorld 2016 attendee: Meet Amanda Gant appeared first on .