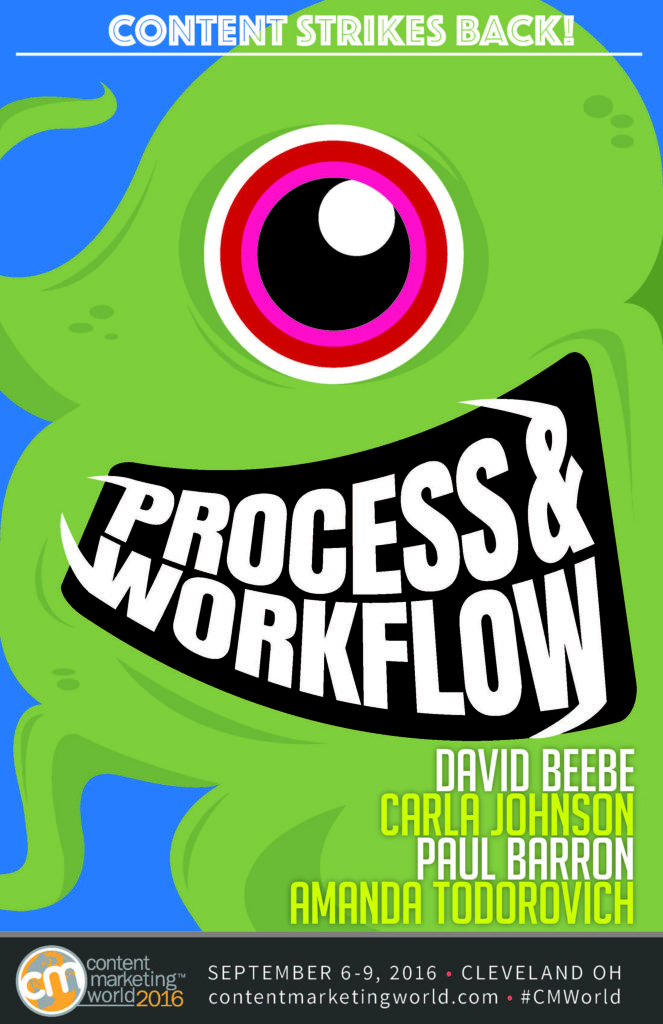 Don't worry, this has nothing to do with bubble wort processing plants (although that may sound worse than it actually is, because science fiction). These sessions are designed to help you get the most out of your teams and processes to become the content marketing success stories of the future. Won't the younglings be proud. Here's what you can learn:
Between the Sheets of Marriott's M Live
David Beebe
In this session, David will share how data and technology come together to engage consumers in meaningful ways. You'll hear about the ROI M Live delivers in winning the hearts, minds, and wallets of next generation travelers. You'll leave understanding:
The story behind Marriott International's global social media and real time marketing command centers around the world
How content can create communities that drive commerce
Real life examples and strategies to help take your social media and content efforts to the next level
My Employee Said What?!?! Creating a content strategy for employees, the most vital and ignored audience
Carla Johnson
This session will uncover the formula to turn employees into smarter and stronger brand representatives using successful content marketing strategies and practices that educate them and make inward-focused content more in-demand and shareable across the organization. You'll learn:
How to use content marketing to make your brand smarter by starting with the audience that marketers ignore – employees
How to create a steadfast company culture by consistently delivering the right content at the right moments in The Employee Journey
How to use internal storytelling to create a powerful external content marketing strategy and brand user experience
From Brand to Publisher: How to Create Your Own WebTV Network
Paul Barron
Consumers don't want to be marketed at — they want to be told a story. But not every brand has exercised this muscle successfully. Learn the specifics on how one brand, Foodable Network, uses on-demand video and custom content to bridge the gap between itself and its audience and get ideas you can use right away. Learn how to:
Create a WebTV network using the strategies of a company that began as a two-man team and grew into more than 40 writers, filmmakers and creatives
Empower your brand by becoming a content creator in this new era of integrated storytelling
Establish longevity within your segment by studying how storytelling affects and engages the consumer
Team Building: How to Staff, Structure and Budget a Content Marketing Team
Amanda Todorovich
If you're trying to build or grow a content marketing team, this is the session for you. You'll learn how Cleveland Clinic staffed and structured their 20-person content marketing team as well as tips for how to get specific with things like crafting job descriptions in this ever-changing content marketing world. Specifically, you'll learn:
How to get leadership buy-in to investing in an in-house team
The roles and responsibilities needed within content marketing teams
Workflow & other tools available to make your team more efficient and effective
Please consider joining one or more of these great sessions at Content Marketing World 2016 as the content strikes back! And if you haven't registered yet, there's still time. Use the code PROCESS100 to save $100 today! And the first five people to comment on this post will win an autographed poster at #CMWorld 2016!
The post #CMWorld Process and Workflow Track + Poster appeared first on .