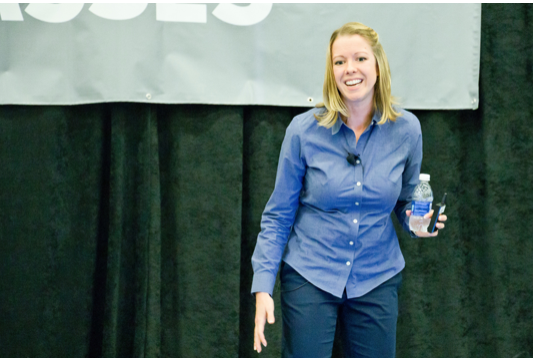 Have you been on vacation lately? Vacations are great. It's a chance to get away from the daily grind and relax, even if it's just for a little while. Whether you head for the sun or you're more of a wintertime vacationer (or both — good for you!) everyone should go on vacation.
Every. Single. Year.
Problem is, when you finally get back to the office, you know they will be waiting. You just know they will be there, patiently sitting in your inbox, all big and bold and marked unread. Yes, there will be hundreds and hundreds of emails.
And, while this may be the only bad part of a vacation, it's clearly one of the best answers for those who say email is dead.
Are you kidding? Do you even go on vacation?
Yes, despite rumors of it's untimely demise, email remains a critical tool for both B2B and B2C marketers and remains one of the most efficient and effective ways to reach people with your message.
But things continue to change and brands need to find a way to stay up with the trends and best practices of email to make sure they're leveraging this tool that nearly everyone in the free world uses.
Every. Single. Day.
One of the best ways is to find an expert who can do that for you…and one of the best email and direct marketing experts around, perhaps not surprisingly, is Jessica Best.
She's Director of Data-Driven Marketing at Barkley, a full-service marketing agency in Kansas City, and is also a self-confessed 'email and data-driven marketing nerd.' You just have to admire anyone who's that self-effacing.
Jessica knows how to help you take your email game from simply getting into the inbox of your audience members (a good goal, but clearly not enough) to helping you understand the email tactics that will get your brand noticed in 2016.
And you'll have the chance to hear directly from her in person again this September at Content Marketing World. Her presentation, 6 Proven Tactics for Rockin' Email Marketing ROI, will give you a chance to see actual email campaign examples that have delivered an ROI of 2000%.
You'll also learn how to apply these kinds of tactics to your own marketing strategies, understand how to prove email marketing ROI and discover how to test your new ideas.
Every. Single. Time.
To learn more about Jessica, you can follow her on Twitter, connect with her on LinkedIn or check out her work on Barkley's site.
And you don't need to send us an email, we can just jump on over to the Content Marketing World 2016 registration page right now and get your registration started! Don't forget – BLOG100 saves $100. So get there today!
The post #CMWorld Speaker Feature + Video: Jessica Best appeared first on .