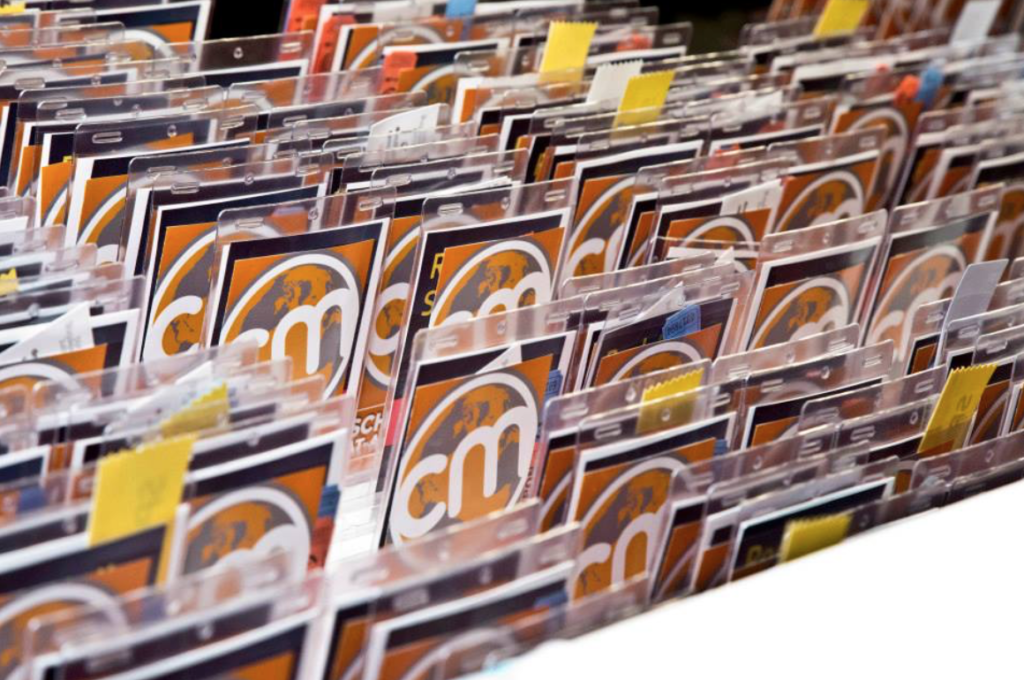 We've worked really hard to answer all of your questions on our website or on our FAQ page. But what have we missed? What other questions do you have? Read below for answers to the most popular questions, and if we still haven't answered your questions, please leave us a note in the comments and we'll get back to you quickly! Thank you!
Where is the Conference Location?
Huntington Convention Center of Cleveland
300 Lakeside Ave
Cleveland, OH 44113
Which hotels are offering discounted event rates?
Content Marketing World has contracted with area hotels for discounted rates for attendees. Reservations need to be made online here. Our CMWorld hotel map comes in handy to see where all participating hotels are in relation to the conference venue. Be sure to check it out.
Please make your CMWorld hotel room reservation using the link posted. Do not call hotels directly.
If you have questions regarding an existing reservation through the #CMWorld housing bureau, please contact them at housing@destinationcle.org.
What's the Schedule?
Tuesday, September 6, 2016
Registration/Check-in begins at 10:00 am and will be open through 7:00 pm. Please be sure to stop by before the opening reception as name badges are required for all events.
Workshops begin at 1:00 pm ET and end at 4:30 pm ET
Opening Reception begins at 7:00 pm ET
Wednesday, September 7, 2016
Registration/Information desk open 7:00 am – 7:00 pm
General session begins at 8:00 am ET and ends at 5:30 pm ET
Thursday, September 8, 2016
Registration/Information desk open 7:30 am – 6:00 pm
General session begins at 8:00 am ET and ends at 5:30 pm ET
A free night to yourself to explore and experience Cleveland.
Friday, September 9, 2016
Registration/Information desk open 8:00 am 3:00 pm
Industry Labs begin at 9:00 am ET
How much does it cost to attend Content Marketing World 2016?
Regular price is $1,295 for main conference access. Workshops are an additional $495 and available only to main conference attendees. Industry Lab price is $695 and can be purchased as a stand-alone item. We are also offering an All-Access Pass, which includes the conference, a workshop, an Industry Lab and the Post Show Video Access for $2,235. Last but not least we have a Post Show Video Access option, for those who can't make the conference, for $495.
We offer discounted pricing for early registrations – if you are interested in attending, we recommend that you register as soon as possible!
For more information about pricing and the different passes available please visit our registration page.
Will you offer live streaming?
No, unfortunately at this time we are not offering live streaming of the full event. CMWorld is excited, however, to offer Post Show Video Access to attendees and non-attendees. Those who purchase this option have access to the video and audio of the main conference sessions (pending speaker approval) approximately two weeks after the conclusion of the conference. It will include video & audio of many keynote sessions and audio & PowerPoint presentations of breakout sessions for September 9 & 10. The content will be online and typically accessible for one year for anyone who purchases it.
Do you offer any discounts?
Yes, we offer discounts for groups of 4, groups of 5 to 8, and groups of 9 or more – the more people you bring, the bigger your discount!
We also offer a limited amount of discounts to approved non-profit organizations & those currently attending an academic institution.
Please note only one discount code is valid per registrant.
To receive instructions to register using the discounts, or for more information on the discounts, please contact cmwregistration [at] contentinstitute [dot] com or Pam at pam [at] contentinstitute[dot]com.
How do I register?
Registration info can be found here.
When I pay by credit card, what company name will show up on my statement?
The company name on your statement will read Z Squared Media, LLC, parent company of the Content Marketing Institute.
What meals are included with my registration?
A main conference registration includes an opening night reception with light appetizers; continental breakfast, lunch and a reception with light appetizers on Wednesday; and continental breakfast and lunch on Thursday. Industry Lab pass holders receive a continental breakfast and lunch on Friday. Workshop participants will receive beverages on Tuesday afternoon.
What is the refund policy?
If you cancel on or after July 8, 2016, you will not be eligible for a refund, but may send someone in your place. Please download the substitution instructions and paperwork here.
All Fees must be paid by August 8, 2016.
Can I send a substitute in my place?
You may send a substitute in your place at any time. You may download the substitution instructions and paperwork here, or email cmwregistration[at]contentinstitute.com for substitution information – please replace [at] with @.
What is the dress code?
Conference attire is business casual for all events, including the evening events. We do recommend bringing a sweater or light jacket with you since personal preferences vary regarding room temperature.
Will I receive event updates?
Yes, Content Marketing Institute will send emails periodically to update you on the agenda, event happenings and logistics. Please make sure that the email address cmwregistration[at]contentinstitute.com (replace at with @) is in your safe senders list to ensure you are receiving all important event information.
How can I sponsor Content Marketing World 2016?
Complete the sponsor information form here or call us at 1-216-941-5842. Exhibit Hall hours will run from 7:00 am – 6:00 pm on both Wednesday, September 7th and Thursday, September 8th. Our Innovation Launch Center is an opportunity for companies who want to have a presence at CMWorld, but don't have the resources or budget for a full exhibit/sponsor package. For more information on this exciting opportunity, please complete the information form found here, and be sure to mention Innovation Launch Center in the message field.
How can I submit to speak at Content Marketing World 2016?
Sorry, our annual Call for Speakers is now closed. Watch for updates mid-November 2016 for CMWorld 2017!
I still have questions and none of these FAQs help!
For questions regarding your attendance at Content Marketing World, please contact the real people at cmwregistration[at]contentinstitute.com (replace at with @).
For more information on sponsorship, please contact peter[at]contentinstitute.com (replace at with @)
For media inquiries, please contact amanda[at]contentinstitute.com (replace at with @)
We really hope to see you at Content Marketing World this September. Use code BLOG100 when you register to save an extra $100. And don't forget to let us know if you have any questions!
The post #FAQ for #CMWorld – Everything you need to know! appeared first on .