Who knew, years ago when meeting Anne at a preschool PTA meeting, that I would be friends with an incredible content marketing practitioner and leader? It was many years before Anne and I crossed paths in the business world, but our love of marketing, the customer journey and content marketing lead us to some fun and enlightening conversations at swim meets or around town.
What impresses me most about Anne is her unwavering interest in continuing education and learning not only for herself, but also for her team. Each year she invests in Content Marketing World for many on the Darice marketing team, and their content marketing initiatives and successes help prove the value of that CMWorld investment. And of course their smart, well-aligned team play a role in that success as well!
Read more about Anne – you won't be disappointed!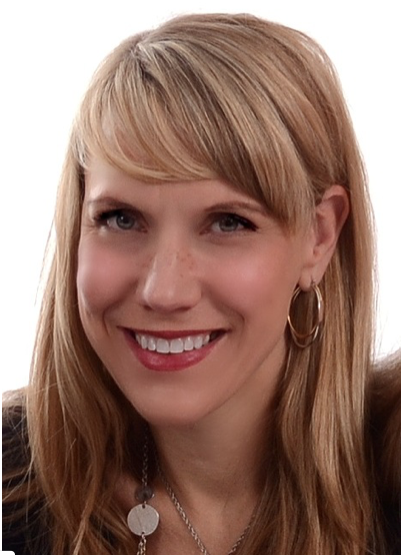 Name: Anne Polkinghorn
Title: Director of Digital Marketing and E-Commerce
Company: Darice
Connect with Anne, learn more about her, and look for her at Content Marketing World 2016 this September.
Is 2016 your first trip to Content Marketing World?
No
What is bringing you back to CMWorld in 2016?
This will be my 4th trip to CMWorld – every year it is critical in helping me stay on top of trends in content marketing, keeping me up to date with best practices and just motivating me to create overall.
How did your career lead you to content marketing?
My undergrad was a Bachelor of Arts in Journalism so I have always had a love of writing, particularly feature articles. About six years ago, I created two company project blogs to support two craft supply websites I was responsible for. Originally, I just felt that great project content from sources that were considered to be worthy by readers would propel sales of our products. I feel, particularly for a B2B site, my company was among the first few in its industry to adopt this. After about a year, we really started to see referral traffic pick up as well has conversions from emails that were only pushing content not product. We learned to be useful to our customers and that paid in dividends.
If you switched careers today, what would you be doing?
Psychology. I love dissecting personalities and motivations. Marketing psychology interests me tremendously.
What is your biggest content marketing challenge?
Getting more money to support it. It can have a pretty long tail to a conversion, particularly in B2B, and that can be hard to sell budget wise. BUT, on the other hand – it continues to give back for a long time into the future if it is really well done.
Where is one place in the world you'd like to visit? Why?
Italy. The scenery, the view and the lifestyle all sound amazing.
If you could sit down with one person in our industry, who would it be? What would you want to ask?
I love Ann Handley. I have read all of her books. She is such a visionary in marketing and content. I would love to hit her with 73 questions vogue-style and just find out everything about her.
What is one orange item in your life you can't live without?
I have a neon running shirt that I wear after dark so cars can see me. Without it, I literally may not live.
Why do you think it's important for someone from your industry to attend CMWorld?
Content is so critical long term in marketing. As a marketer there is no way CMWorld cannot open your eyes to at least one new perspective on marketing. The takeaways I have had over the years have been priceless. I have been fortunate to work for an employer that empowers its executives to make decisions that they feel passionate about. I was given the opportunity early on to spend budget on content marketing and I have seen the success it has brought. I feel that a lot of the decisions I have made along the way were easier because of the learning I've had at CMWorld.
Anne – thanks for joining us for your fifth year. Our call for speakers for CMWorld 2017 takes place next November. What do you say?
To meet Anne and other members of our #CMWorld community in person, register now for Content Marketing World 2016! September will be here before we know it, so take advantage of great prices now! In fact, BLOG100 saves $100 off of current pricing! Questions? Please leave a comment here, or email cathy [at] contentinstitute.com.
The post Get to know a #CMWorld 2016 attendee: Meet Anne Polkinghorn appeared first on .