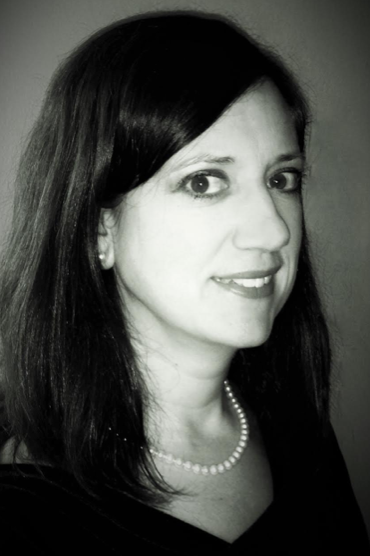 What can nonprofits learn at Content Marketing World? A lot! Maureen Stanton joined us at CMWorld 2015 while working for a nonprofit here in Cleveland, and she'll be returning this year as the program manager for the Orange Effect Foundation. For those of you that don't know, the Orange Effect Foundation was started by Joe Pulizzi and Pam Kozelka.
While officially formed in 2014, the seed was planted early back in 2001 when the founders' son was born with autism. Early intervention has led him to be a very heartwarming and independent young man. Pam and Joe wanted to give back, by helping others who have children with autism receive early intervention too. Maureen joined the team last year, and is excited to learn more on how email, user-generated content, content curation and visual storytelling (among other sessions) can help OEF thrive.
Join us in getting to know Maureen!
Name: Maureen Stanton
Title: Program Manager
Company: Orange Effect Foundation
Is 2016 your first trip to Content Marketing World?
The first CMWorld I attended was last year.
What is bringing you back to CMWorld in 2016?
CMWorld 2015 provided me with many new tools and concepts that I use daily. I attended several large workshops as well as the nonprofit lab on the final day. Every session I attended was chock-full of information that has proved invaluable.
How did your career lead you to content marketing?
Last year I attended as a communication manager for a small non-profit that was looking for an online presence. CMWorld was the perfect place to learn how best to accomplish this and provided a wonderful opportunity to connect with others with the same purpose.
If you switched careers today, what would you be doing?
Switch jobs? No thanks! I have the best job in the world! It's a complete joy to be part of a foundation that impacts children's lives.
What is your biggest content marketing challenge?
My biggest challenge is finding and creating appropriate and useful content.
Where is one place in the world you'd like to visit? Why?
I would love to visit Tuscany. My summer beach read was 'Under the Tuscan Sun' by Frances Mayes and I can't get all of those gorgeous meals and views out of my head!
If you could sit down with one person in our industry, who would it be? What would you want to ask?
Joe Pulizzi is the founder of the Orange Effect Foundation and I have the privilege to work directly with him. I can ask him anything I want on a regular basis. How cool is that?
What is one orange item in your life you can't live without?
My silk orange scarf from India. It's beautiful.
Why do you think it's important for someone from your industry to attend CMWorld?
CMWorld is a world of opportunity for anyone in the nonprofit sector. Beyond the real skills and tools offered at the workshops, CMWorld provides a venue for connecting and learning from others in our industry. Nonprofits have wonderful stories to tell but do not know how to tell them effectively. CMWorld will give you the tools to do that and so much more. I have pages and pages of notes from every session I attended. Those notes are my launch pad for every marketing project I undertake, seriously.
Anything else you'd like to add?
Cleveland rocks! Come prepared to have a great time!
Thank you, Maureen! We are so glad you'll be back with us this September. We know you'll have a huge "Orange Effect" on our community!
To meet Maureen and other members of our #CMWorld community in person, register now for Content Marketing World 2016! September will be here before we know it, so take advantage of great prices now! In fact, BLOG100 saves $100 off of current pricing! Questions? Please leave a comment here, or email cathy [at] contentinstitute.com.
The post Get to know a #CMWorld 2016 attendee: Meet Maureen Stanton appeared first on .