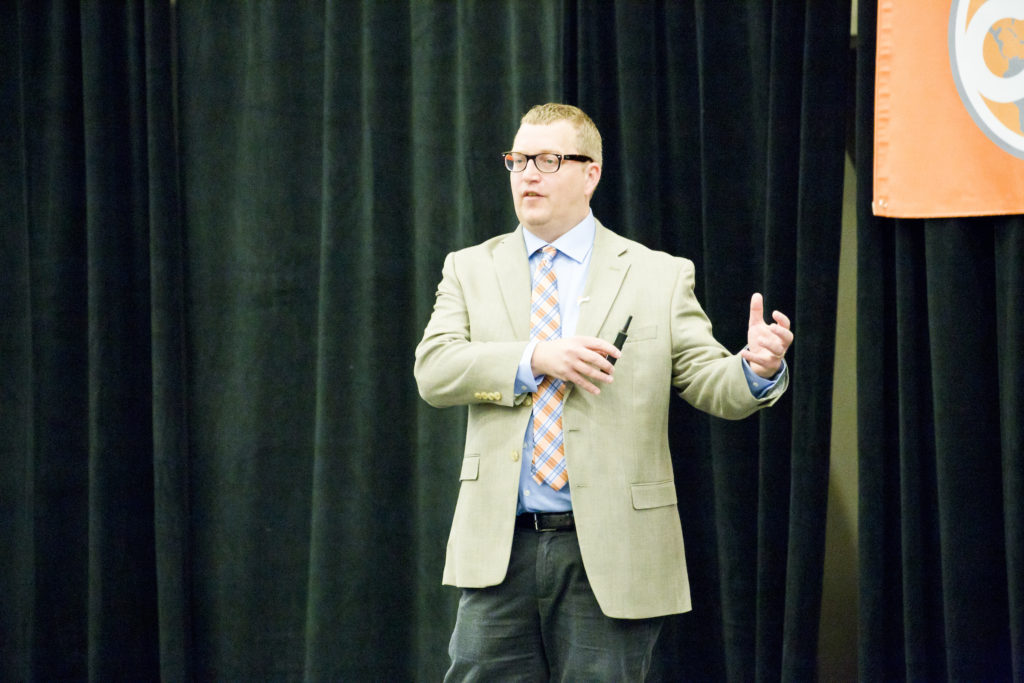 We all have our biases.
Whether it's based on our experience, our education, how we were raised or some combination of these things, everyone comes into a situation with their own perspective. And there's nothing wrong with that – as long as you're aware of it.
Many times, though, people have a bias they may be unaware of that tilts their thinking. It might be a bias for a certain technology or vendor or just a certain way of doing things that can have an effect on what you do our how you do it…sometimes not in a good way.
But the experienced marketer is aware of his or her biases and can set them aside as he or she looks at something new. It's a sophisticated level of self-awareness not everyone possesses and can actually be quite the handy tool.
One such marketer is David Held.
David has worked for tech companies – Marketo, Exact Target – and also for B2B distributors like Border States Electric, so he has a variety of experiences to call upon. But, as he mentioned at Content Marketing World 2015 (below), when he joined his former company, he set all that aside and just listened…
Let's break down a few of the points David makes here:
Competitive pressure
No matter what business you're in, you have competitors. They may be clear, direct competitors, like Pepsi and Coke, or it may be more nuanced, Like Coke and Diet Coke. Today's technology and distribution models allow companies to compete with you from anywhere in the world. Standing still or doing nothing is the same as falling behind.
Listen
David chose to come into a new company, set his biases aside and listen. To customers, to employees, to everyone. He learned a great deal about how the company was going to market (inconsistently, by the way) and what its customers wanted. It's important stuff to know that he wouldn't have learned had he come in and started changing things right away based on what he had done somewhere else.
Structure
Through his investigations, he learned quickly that Marketing had little authority and no strategy; as he said, they were basically a reactive "Internal Kinko's." And, while that could be disconcerting, David saw this as an opportunity and set out to create a digital strategy.
Starting small
Because he knew he couldn't do everything he wanted at once, he decided to start with existing customers first. David knew if he could shore up that base, the business could grow from there.
While any one of these insights, all pulled from only about eight minutes of David's talk last year, could be dismissed as common sense; the culmination of these insights, and the others in the rest of his talk, make for a powerful combination.
This year at Content Marketing World, David is speaking about how sales people can become 'micro-marketers' through the use of customer relationship management (CRM) practices and, of course, content marketing.
If you're interested in learning some powerful ways you can help your brand grow, I have a simple recommendation: set aside your biases and attend David's session, CRM + Content Marketing: Sales as "Micro-Marketers" at Content Marketing World 2016 in September..
To learn more about David, you can follow him on Twitter or connect with him on LinkedIn.
Remember, if you take no action, you won't be able to learn and will fall behind. To keep up, you need to keep moving ahead. To do that, you need to attend Content Marketing World 2016! Use code BLOG100 when you register to save an extra $100.
The post #CMWorld Speaker Feature + Video: David Held appeared first on .