While many may think it's the orange snacks, another reason many of the world's top brands send their people to CMWorld is to share their knowledge with you. Let's see what the presenters from some of the great brands attending Content Marketing World 2016 are planning to share:
VMware
When: Wednesday, September 7, 10:30-11:15 AM
Where: Searchmetrics Stage

Sweeping Changes in B2B Content and Why
Content teams in technology brands are driving a renaissance in B2B marketing, ditching the stale tactics of the past and embracing content that humanizes their brand and products and tells the stories of their customers. In this session, Frances Fortanely from VMWare joins a panel discussion of content marketers from four multi-billion-dollar brands as they sound off on the B2B content landscape and what the future holds for B2B brands tasked with creating engaging, fun content that leaves their customers and prospects wanting more.
Dell
When: Wednesday, September 7, 2:15-3:00 PM
Where: Grand Ballroom B
How Dell Approaches Integrated and Authentic Influencer Marketing (Hint: It's About PR and Marketing Collaboration)
It's true – marketing is best when it doesn't feel like marketing or a sales pitch! When brands develop influencer partnerships with shared values and goals, it can bring authenticity and third-party credibility at every stage of their customer purchase journey. Join Lauren Mauro and Shelley Ryan to learn how Dell approaches influencer relations, understand the strategy and actionable framework PR and marketing pros can use to integrate campaigns and get an inside look at real case studies as well as tips for fostering a culture of collaboration.
IBM
When: Thursday, September 8, 1:45-2:30 PM
Where: Room 25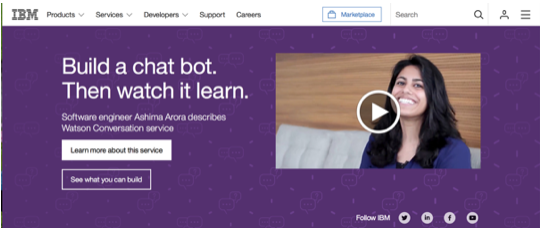 How to Build a World-Class B2B Thought Leadership and Corporate Evangelism Program
Learn how to differentiate your B2B content through true thought leadership and bring it to life through a corporate evangelist program. Hear IBM's Loren McDonald, who's been creating or delivering thought leadership programs for 30 years, map out the elements of a world-class thought leadership and evangelism program and share real-world examples.
If your brand is thinking about attending Content Marketing World 2016, there's still time! And we offer discounts for four or more team members. Let's jump on over to the CMWorld registration page right now and sign up! Code BLOG100 saves $100.
If you're already registered, thanks! Now don't forget to download the CMWorld 2016 app today on iTunes or Google Play to connect with fellow attendees beforehand!
The post Why do brands come to Content Marketing World? appeared first on .