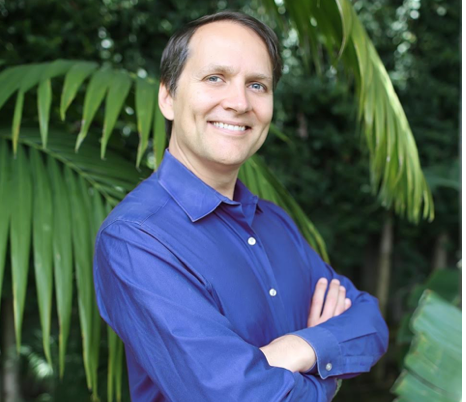 One of my favorite parts of these CMWorld attendee interviews are getting to know more about the people we thought we already knew well. Who knew there was more to Stephan Spencer's life outside of SEO and content marketing? As it turns out, there's quite a bit more to know.
Please be sure to find Stephan online if you haven't had the chance to meet him at the past three Content Marketing Worlds! And even if you have met, read on…you may learn something new?
Name: Stephan Spencer
Title: Founder
Company: ScienceOfSEO.com
What brought you to CMWorld 2016? How many years does this make for you?
This was my 3rd year attending, and 3rd year speaking (on the topic of SEO)! I came for the content-packed sessions, the fabulous networking, and cool folks, including of course Joe Pulizzi himself.
How did your career lead you to content marketing?
I started by developing websites (well actually I dropped out of my Biochemistry PhD first). That was 1994 (yes I'm a veteran at this Web stuff!). Then I started focusing on SEO in the late nineties. I've been white hat link building from the early 2000s. That's just another name for content marketing. I come up with crazy brilliant content ideas for my clients that will get them lots of authoritative links and lots of buzz.
If you switched careers today, what would you be doing?
I'd be a self-help guru, like Tony Robbins. Tony really inspired me to reboot my life, back in 2009. Check out my before-and-after photo here. if you want to be shocked. Last year I started my foray into the personal development space by launching podcast called The Optimized Geek.
What is your biggest content marketing challenge?
My biggest content marketing challenge is constantly coming up with new campaign ideas for my clients. For each new client I come up with 40 pages of ideas for my Content Marketing / Link Building Strategy deliverable. It forces me to really flex my creative muscle. In fact, I do creativity exercises before I start work, like left hand journaling (more on this here) and gratitude meditation.
Where is one place in the world you'd like to visit? Why?
I'd love to visit Italy. I love the food and the people are so passionate and full of life!
Who was one person you met this year at CMWorld 2016 that impacted you – be it a speaker or attendee or CMWorld staff member?
I met Tamsen Webster. She was the lunch speaker in the Findability track. I was there anyways to get set up for my session, but I'm so glad I sat in on her talk, about the craft of speaking. I loved her framework for first addressing the "why," then the "what now," and the "how." Of course I invited her to be a guest on my podcast (my other one, "Marketing Speak") and she said yes!
What is one orange item in your life you can't live without?
My book The Art of SEO. The book is very orange. The previous two editions were green, so definitely a striking difference (both have hummingbirds on the cover). I hand out free copies of this 1000-page book in every presentation I give, and Content Marketing World was no exception. I had my publisher O'Reilly ship 5 boxes of my books to Cleveland so I could give them away. It pays to participate in my sessions!
Who is someone you'd encourage to come to CMWorld 2017?
My fiancée Orion. She is a life coach and fitness expert. She'd learn some great strategies from the sessions.
Stay tuned to the Content Marketing World blog each Monday to meet even more of our attendees. In the meantime, find us on Twitter on Tuesdays at 12pm Eastern for our Twitter chats, or check out the awesome discussions in our LinkedIn group, and watch the Content Marketing World website around November 1 when we open our call for speakers for CMWorld 2017!
The post Get to know a #CMWorld 2016 attendee: Meet Stephan Spencer appeared first on .