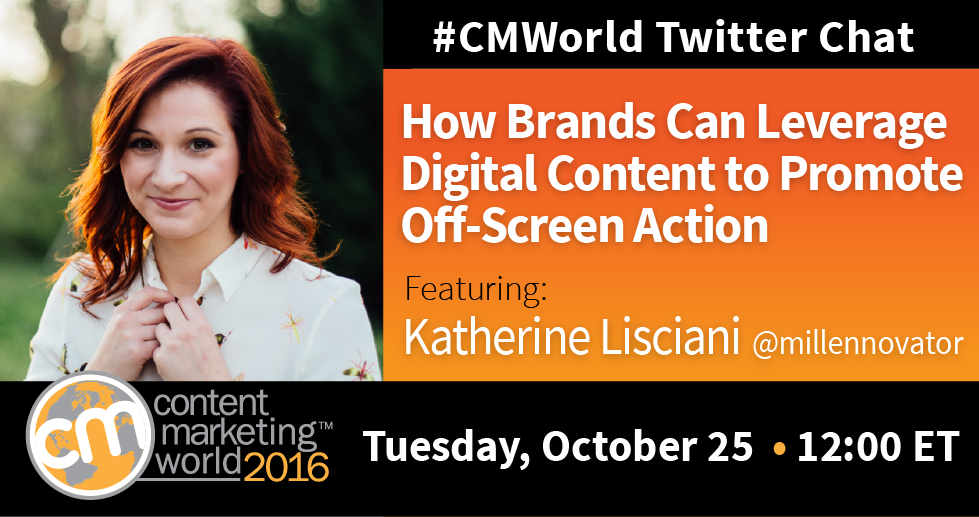 Marketers have a tremendous opportunity to use digital channels to push consumers to brick-and-mortar locations. Thinking across channels on- and offline can insure consumers have a unified experience whenever they come into contact with your brand.
This week, Katherine Lisciani, Founder of MillennovationMedia, joined the #CMWorld Twitter chat to share her insights on having an omni-channel presence. Want your efforts to work together to attract more people into your stores? Looking to use your online channels to increase foot traffic? Read this post to find out more. A few takeaways from the chat are below. Check out our Storify to see more tweets on this topic.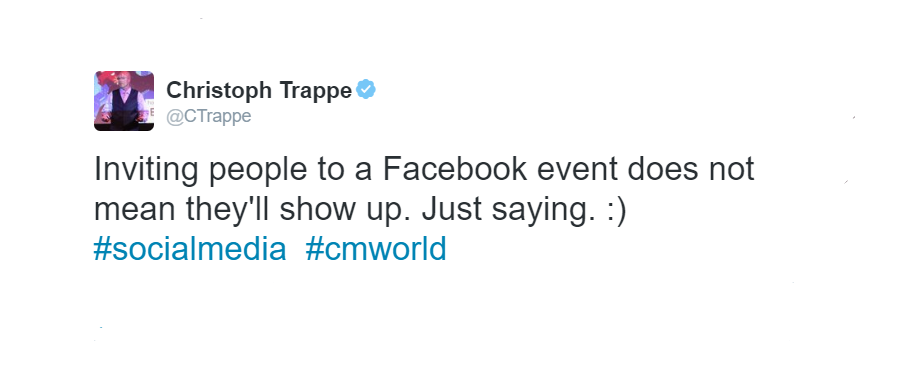 Be social
Your social channels are the perfect place to show your customers what they can expect if they visit your brick-and-mortar location.
A5: Use the social platforms your audience is using. If you want to reach them, be where they are. #CMWorld

— Express Writers (@ExpWriters) October 25, 2016
A5: Definitely Facebook. With reviews, directions, photos, locations, and other info – it's a great tool! #CMWorld

— Stephanie Zatyko (@ExperianDQSteph) October 25, 2016
Email is still a good channel to get me to come by. But really, it needs to be a good reason. #cmworld

— Christoph Trappe (@CTrappe) October 25, 2016
@CMIContent A5. #Instagram is amazing.. pictures and videos speak volumes! #CmWorld

— Rina Popat (@RinaSPopat) October 25, 2016
Take the brick-and-mortar experience to another level
When consumers come into a store, reward them with a great experience – in terms of incentives and service.
@CMIContent A4 make it worth their while! Have in-store only events, options, and upgrades. And give them personalized service. #CMworld

— Erika Heald (@SFerika) October 25, 2016
A4: Simple example is what @ChipotleTweets does with BOGO offers.. it's not just a code, it's a game. #CMWorld

— Mike Myers (@mikemyers614) October 25, 2016
A4 Think old school=> personal interaction=>Offer something in store they don't get on line. #CMworld @RinaSPopat @CMIContent

— HeidiCohen (@heidicohen) October 25, 2016
What are examples of brands you've seen using content marketing in conjunction with in-person experiences? Please let us know in the comments below.
Want to meet some members of our #CMWorld chat community? Follow our Twitter list!
The post How Brands Can Leverage Digital Content to Promote Off-Screen Action appeared first on .