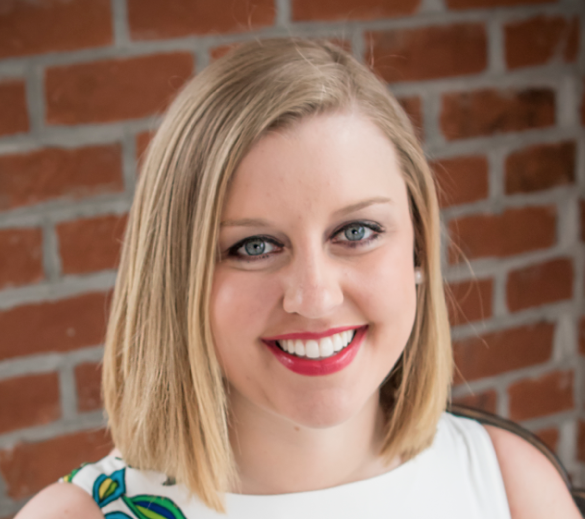 Marketing automation has become increasingly important to content marketers. Segmentation, automation, personalization and so much more has made our communications increasingly more effective and targeted. With marketing automation being a big part of our roles, we were thrilled to have experts from Eaton attend Content Marketing World 2016…to learn from, network with, and stay in touch with after the event.
Meet Kayla, a member of Eaton's communications team. You may have seen Kayla active on the CMWorld event app. If so, read more about her! If not, here's your chance to get to know her.
You can find Kayla online via LinkedIn – and through her Twitter handle below (linked in her name).
Name: Kayla Fulp Horst
Title: Marketing Communications Specialist, Lead Generation
Company: Eaton
What brought you to CMWorld 2016? How many years does this make for you?
I came to CMWorld 2016 with two of my coworkers. All three of us were attending for the first time. I've attended other marketing conferences, but not CMWorld. I had heard rave reviews and wanted to attend. My team and I were also finalists for a Content Marketing Award for Best Marketing Automation in Content Marketing, so that provided extra incentive for us to attend!
How did your career lead you to content marketing?
I started my career planning trade shows, assisting with product launches and managing other various marketing projects. During those projects I felt like I would get a small taste of the latest marketing practices, but I couldn't fully explore them. Since then, I have always looked for positions that would allow me to grow and learn how to be a better marketer. My eagerness to become a better marketer has led me to content marketing and demand generation. It's changing every day, which makes it very exciting!
If you switched careers today, what would you be doing?
If I switched careers today, I would be an undergraduate advisor and focus on mentoring females entering the workforce. I've had some wonderful mentors throughout my career and I would love to pass the knowledge to the newest members of the workforce.
What is your biggest content marketing challenge?
I am part of a large centralized organization, with lots of checks and balances. Our processes are also a little slow, so it can be difficult to create things quickly that may only be relevant for a short period of time. (For example: a blog post or infographic about a timely event.)
Where is one place in the world you'd like to visit? Why?
This is a tough question, there are so many places I'd like to see! I'm a Disney fanatic and I've always wanted to visit Japan, so to incorporate both of those things, I would choose to visit Tokyo Disneyland.
Who was one person you met this year at CMWorld 2016 that impacted you – be it a speaker or attendee or CMWorld staff member?
Rand Fishkin. I'm a big fan of Whiteboard Fridays and it was so neat to see him speak in person! He was even more full of life and engaging on stage than I imagined. I walked away with so much good information from his session.
What is one orange item in your life you can't live without?
Cheetos. I know they are horrible for me, but I still can't live without them.
Who is someone you'd encourage to come to CMWorld 2017?
From my perspective, I think it could be really beneficial for a product manager to attend CMWorld 2017. My team and I work with product managers to get the word out about any new product or service. If a product manager could see all the ways content marketing can reach the end customer, they would be encouraged to incorporate new strategies into their launches to help make them even more successful.
Anything else you'd like to add?
I learned so many great things at CMWorld 2016 and I'm already looking forward to 2017!
Thank you so much, Kayla! Congratulations to you and your team for all of your successes, your Content Marketing Awards finalist status, and all of your awesome work. We can't wait to see you again!
Stay tuned to the Content Marketing World blog each Monday to meet even more of our attendees. In the meantime, find us on Twitter on Tuesdays at 12pm Eastern for our Twitter chats, or check out the awesome discussions in our LinkedIn group, and watch the Content Marketing World website around November 1 when we open our call for speakers for CMWorld 2017!
The post Get to know a #CMWorld 2016 attendee: Meet Kayla Fulp Horst appeared first on .