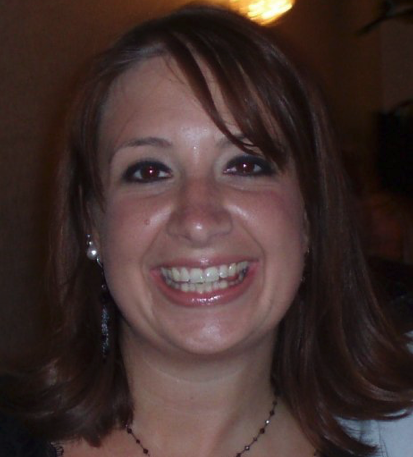 This week we meet a local (to us Clevelanders) content marketer, Lauren Byers. Lauren works for MarshBerry, whose primary objective is to help insurance agents, brokers and carriers as they work to maximize their value through our industry-specific services. How can content marketing help industries such as insurance? Content Marketing World can help, and we're thrilled that Lauren will be back. With a background in insurance and healthcare, Lauren understands the challenges – and opportunities! – in her industry.
Enjoy this week's attendee spotlight!
Name: Lauren Byers
Title: Vice President
Company: MarshBerry
Find Lauren on LinkedIn and Twitter and learn more about her below.
What is your main reason for attending, and how many years will this make for you?
This will be my third year attending CMWorld! Year one – I was like a fish out of water. I was a marketing department of one and left the conference completely overwhelmed on one hand – but totally inspired on the other. I took away that I wasn't the only person out there struggling with content and how to deliver B2B messaging. I had a great foundation – I just needed to start laying the groundwork. As I look forward to year three – I now have a full-time staff of three and it's mandatory for all of us to attend the conference and determine best practices for our team and our organization.
How has your career path led you to content marketing?
At MarshBerry, our brand was built on writing, publishing and presenting. The evolution of Content Marketing has enabled us to build our pipeline on our Intellectual Capital and thought leadership. It's a great feeling to get feedback when your content can make a difference for a potential, or current, client!
If you had the opportunity for a do–over, what career would you be in today?
Most likely – I'd end up in the same profession. I love my job and the fact that my daily agenda is never the same. It's rewarding and challenging at the same time. I'm also thankful that MarshBerry provides me the autonomy to try new things. If it doesn't work – we learn from it and try again. It's fun to instill that kind of thinking in a team, too!! If it wasn't marketing – I'd like to think I'd be running a winery that also doubles as an animal rescue.

What is your biggest content marketing challenge?
Creating B2B content that engages executives and makes them think "am I doing what's best for my organization?" Ultimately, I hope it makes them think of MarshBerry and that we're the best on the planet to help them improve their business.
What is your favorite book and why?
The Harry Potter series. I fell in love with how J.K. Rowling could weave a story. It's also one of the first books my now-husband and I bonded over.
If you could meet one person at CMWorld 2017, who would it be?
Amanda Todorovich. Well, actually I know her already – but it's amazing to watch what's she's done building the digital brand of the Cleveland Clinic. She continues to inspire me!
Who is someone you'd encourage to come to CMWorld 2017?
I'd encourage anyone in a marketing function to attend. The content and the networking alone are worth the price of admission.
Are you working on any fun projects you'd like to share with our community?
We are in the process of revolutionizing one of our biggest products, in conjunction with our biggest event of the year, to create a best-in-class awards programming recognizing the best of the best in the insurance industry!
We're excited to see you in Cleveland in just a few short months, Lauren, and thanks for taking the time to shar with us. Can you believe at the end of this month we'll be closing in on 100 days? And we love the fact that your team of three is attending. If we can help in any way with agenda building for a team, please let us know. Though this being year three for you, you're likely a pro by now.
Meet Lauren and 4,000 other marketers at Content Marketing World 2017, happening September 5-8, 2017 in Cleveland. If you haven't registered, there is stilltime. Even better, early bird rates are in effect until June 2, 2017. And as an added bonus, code BLOG100 saves $100 off of main event and all–access pricing, so register today! See you in September!
The post Getting to know a #CMWorld 2017 attendee: Lauren Byers appeared first on .