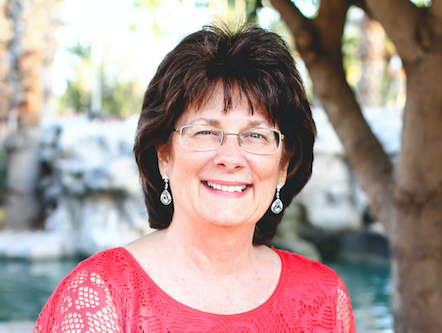 Nonprofit marketing, content marketing and fiction writing. Three things that have much in common, especially with one CMWorld attendee (and likely many others not featured in this article). Karen has a fascinating story, history, and connection on how all three facets of her life are intertwined. So all you nonprofit marketers and writers, be sure to find Karen so you can share stories.
Enjoy this week's attendee spotlight and look for Karen at Content Marketing World 2017!
Name: Karen Randau
Title: Content Marketer
Company: Food for the Hungry
Find Karen on LinkedIn and Twitter and learn more about her below.
What is your main reason for attending, and how many years will this make for you?
This is the second time I've attended Content Marketing World. The first time, I'd just taken a job as a content marketer in a nonprofit and wanted to learn what others thought that meant so I could be successful at my job. This time, I want to continue with that on a more advanced level, but I also want to use what I learn to promote my three crime fiction books (Rim Country Mysteries).
How has your career path led you to content marketing?
My degree is in journalism, and I've worked many years as a communication director in a nonprofit. As things have evolved, I've realized that content needs to be more strategic and tell a story that makes our donors feel like the hero, and the ways to attract people to our website have changed. Then I realized that what I was doing was called content marketing.
If you had the opportunity for a do-over, what career would you be in today?
I'm working on my career as a novelist. I think I could have started that a long time ago.
What is your biggest content marketing challenge?
We work in developing countries and raise money to do our work. I'm working on translating what we do and what we teach people into things donors can use to enhance their own lives.
What is your favorite book and why?
I'm more of a fiction reader, and I often think the book I'm currently ready is my favorite.
If you could meet one person at CMWorld 2017, who would it be?
The person who can help me with my personal brand and marketing of my fiction books.
Who is someone you'd encourage to come to CMWorld 2017?
I recently encouraged someone from our company's advertising agency to attend.
Thank you for taking the time, Karen! It sounds like you really get it, and we're so happy you'll be back. And we'd like an advance copy of your next novel!
Meet Karen and 4,000 other marketers at Content Marketing World 2017, happening September 5-8, 2017 in Cleveland. If you haven't registered, there is still time. Our summer sale pricing is in effect until July 21. And as an added bonus, code BLOG100 saves $100 off of main event and all–access pricing, so register today! See you in September!
The post Getting to know a #CMWorld 2017 attendee: Karen Randau appeared first on .